---
AZ StRUT
Mesa AZ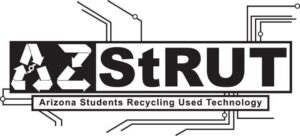 Formed in 1997 by founding sponsors Intel and Motorola, Arizona Students Recycling Used Technology (AZ StRUT) is a partnership between local schools and businesses, where students learn new skills by refurbishing used computer equipment. The equipment is then donated to Arizona schools and other qualified non-profit organizations.
In 2018, AZ StRUT refurbished and donated 5705 computers to Arizona schools and nonprofit organizations. This included 2461 laptops and 2689 desktops with the remaining items being servers, I-macs, Mac-books, I-pads, tablets and gaming systems. AZ StRUT also donated LCD monitors, switches, routers, rack systems, smart boards, LCD projectors and printers. The total value of the equipment donated was over $626,080. This was done in partnership with over 700 students at 14 AZ StRUT refurbishing schools where the students are learning computer maintenance and refurbishing skills.
In 2018, AZ StRUT delivered 46 Techie Camps that served 488 girls and boys. The Techie Camps teach students how a computer or other device works and the impact of software on the operations of the computer/device. Students disassemble working hardware and reassemble the equipment while learning the functionality and how it interacts with the other components. Students configure operating systems and learn how it controls the device. Typical camps allow the Title 1 students to take a computer/device home to enhance their educational pursuits.
In 2018, AZ StRUT started their Chromium STEM partnership with Cartwright School District. They supported 6 STEM teachers in delivering our Techie Camp curriculum to 378 six grade Title I students. They have delivered approximately 200 computers to these students.
AZ StRUT supports a community commitment to reach a greener future. In 2018, 849,634 pounds (424 Tons) were refurbished, re-used, re-marketed or recycled.
Refurbished: 

39 tons of electronics were refurbished and donated to Arizona schools and non-profits.
Reused: 154 tons of electronics not needed for Arizona schools and non-profits found another useful life.
Recycled: 231 tons of obsolete and non-repairable electronic waste was responsibly recycled, according to the national Responsible Recycling (R2) Certification Program.
---
Community Computer Connection
Aurora CO

Community Computer Connection, an official Microsoft Registered Refurbisher, has provided access to technology to the underserved communities of Colorado since 2000. Over the many years, Community Computer Connection has refurbished and distributed thousands of computers to schools and nonprofit organizations. Over 30% of our computer systems go to youth and families in Colorado.
Community Computer Connection receives donations of used computer equipment from local corporations, organizations, and individuals. Our team fully refurbishes and distributes them to charities, schools and low income families for an administrative fee. The computers we refurbish come complete with licensed Windows operating systems and additional software. The computers are used to establish or upgrade community technology centers, improve administrative operations, and support "Learn and Earn" programs that award students a computer for completing technical training.
Education and training is a vital part of our program. We have established partnerships with local colleges in the Front Range area which incorporate work study students to assist us in the refurbishment process. Students who participate with our program are able to earn money to towards their school expenses as well as gain hands on work experience that contributes to their professional skills.
---
CompuCorps
Ottawa, ON

CompuCorps is a high-tech charity that seeks to benefit Canadian society by providing at risk groups (Aboriginal, youth,  seniors and those living with disability) career and life skills training focused on access to technology (computers) and the internet.
The organization runs three programs including; TechYouth, TechReuse and TechMentor. It was funded in 2000, has engaged over 250 IT volunteers, and it has contributed to over 100 charity projects supported by a dedicated team of members and volunteers. CompuCorps is also a registered Microsoft partner and refurbisher.
---
Computer Reach
Pittsburgh, PA
COMPUTER REACH is a nonprofit social enterprise that trains volunteers to refurbish used computers and digital equipment in an environmentally responsible manner. We work with funding partners to provide refurbished equipment to qualified humanitarian organizations around the world to meet their technology needs so they can better serve their communities. We support the equipment we place and specify environmentally responsible recycling.
---
Computers 2 San Diego Kids
San Diego CA

C2SDK Partner Profile
C2SDK Website
C2SDK believes all children and their families in San Diego, regardless of their economic status, need to be computer literate and have equal access to technology and the crucial educational, occupational, and financial resources that technology can provide to improve their educational options and their futures.
Economic barriers to technology hinder the growth and development of low-income families and perpetuate poverty. C2SDK responds to this digital disparity and the real-world demand for computer literacy through its Technology Assistance Program that recycles and refurbishes used computers and delivers them to families in need. C2SDK also provides each recipient with education, training and technical support necessary to achieve success.
---
Computers 4 Kids
Sacramento, CA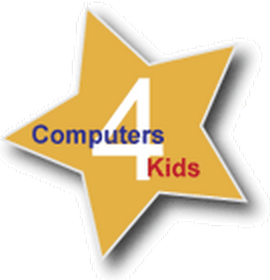 Located in West Sacramento, Computers 4 Kids (C4K) operates in response to our region's need for the development of technical abilities and the promotion of improved educational outcomes. Our region's students and the community in which we reside are our priority!
C4K has made available free and/or low cost desktops and laptops for students in the Washington Unified School District (WUSD) and the Los Rios Community College district (LRCCD) with ongoing support!
1)      Eligibility is determined by student participation in Federal Student Aid, State Board of Governor Waiver programs, and any form of public assistance.
2)      Referrals can be made via email from the C4K designated contact at each campus.
C4K also provides paid technical internships to students in the LRCCD. As a technical intern, the student will strengthen their abilities in client contact soft skills, computer architecture, hardware repair and replacement, software installation and upgrades, basic PC maintenance, in addition to gaining interpersonal relations communication skills.
"Improving academic success one student at a time"
---
Connected Insights
Strongsville, Ohio

Connected Insights
Connected Insights was founded to:
Increase access to and the affordability of research and evaluation services.

Improve organizations ability to communicate their impact.

Spearhead a coalitional effort to share program metrics across the social sector in order to better demonstrate shared impacts, drive social innovation and advocate for resources and support.
---
Connected Nation
National (Kentucky, Michigan,Ohio, South Carolina)

Connected Nation has been committed to provide extensive broadband planning services for communities and states for more than ten years. These services ranging from comprehensive broadband mapping to public policy language. Connected Nation has a number of services to serve communities and its citizens.
Connected Nation promotes digital literacy by joining together public and private partners in programs that help vulnerable populations overcome top barriers to technology adoption – broadband awareness, technology training, computer ownership, and subscription affordability.
---
Digital Bridge
Milwaukee, WI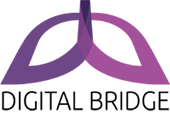 Digital Bridge is a 501(c)(3) nonprofit dedicated to connecting underserved communities with digital resources they would otherwise not be able to access or afford, turning technology destined for the landfill into tools of empowerment.
They take used assets from local businesses, schools, organizations, and individuals to provide affordable technology to low-income households and non-profits.
By partnering with local non-profits to set up computer labs, distribute computer, and provide affordable technology , they ensure that each project is sustainable and reaches those in need.
---
Ed Tech of Western New York
Buffalo NY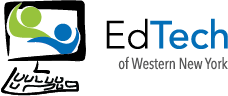 Ed Tech Partner Profile
Ed Tech WNY Website
Ed Tech of WNY is an all-volunteer organization based in Buffalo NY. We enrich the lives of children by improving access to modern computer technology. The organization sets-up and installs or configures reliable networks, WiFi, computers, smartboards, servers and other types of technology for community centers, schools, or non-profits. We have "Ed Tech Days" where we spend at least 8 hrs. on site replacing and improving the technology at the site.
---
Free Geek
Portland, OR


Free Geek Website
Free Geek's mission is to recycle technology and provide access to computers, the Internet, education, and job skills in exchange for community service. After 24 hours of volunteer work, individuals take home a computer that comes with one year of tech support and digital literacy training.  Free Geek accepts donations of computers and other electronics at our Portland facility. We take data security seriously — that's why everything that comes through our doors goes through a strict data destruction process. They provide volunteers, nonprofits, and community change organizations with free, refurbished technology. The Free Geek Store also makes computers and accessories available for the community at affordable prices. Items and components that can't be reused or sold are recycled according to the highest ethical and environmental standards.
---
Helping Link
Seattle, WA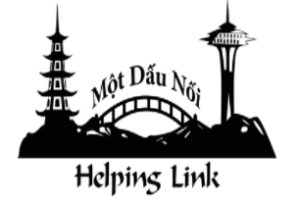 Helping Link/Một Dấu Nối works to empower Vietnamese-Americans' social adjustment, family stability, and self sufficiency.
The Computer Workshop is a program meant to teach adult and older clients the basic applicable computer skills necessary to advance towards job employment and increased language literacy.  Our bilingual Vietnamese and English computer manual provides a comprehensive understanding of the basic computer functions and tips to becoming familiar with the computer programs. Helping Link/Một Dấu Nối will provide the essential resources and instruction to help you get started and become successful in mastering the computer skills you need.
---
human-I-T
Los Angeles, CA

Human-I-T Partner Profile
Human-I-T Website
At human-I-T our mission is simple; transform unwanted or inoperative technology into operational and educational tools for the millions in need. Striving to go beyond recycling by taking a progressive approach to E-waste management, vocational training and the Digital Divide.
---
IBSA Inc
Topeka, KS

IBSA, Inc.  provides employment and training services, youth development and community service activities, and small business training, development & support services.
IBSA is committed to the development and provision of programs that serve as alternatives to traditional institutionalization and works to further individuals' full participation as productive citizens to society. Employment/Self-employment training, services and programs are available under provider agreements with the State of Kansas Dept. of Commerce, the Dept. of Children & Families (DCF) and other government agencies & nonprofit organizations.
---
iFixit
San Luis Obispo, CA


iFixit is an international, open-source, online repair guide for everything. Our mission is to provide people with the knowledge to make their things work for as long as possible. We believe that repair fosters independence, bridges the digital divide, and protects the planet.
---
Independence First
Milwaukee, WI



Independence First Website
Independence First offers over 20 Programs & Services to people in the Milwaukee metropolitan area with disabilities of all kinds. Independence First provides help to identify technology and adaptive equipment to overcome barriers to use. Experienced staff has information on assistive technology and adaptive equipment while our Assistive Technology Loan and Demonstration Center offers 1000+ items to try. Formal and informal assessments, advocacy, information and referral, and equipment trials are services available through this program.
Independence First helps their clients make informed choices about adaptive equipment and find cost effective ways to meet their adaptive equipment needs.
---
Laptops For Kidz
Orleans, MA

Laptops for KidZ is a project of the volunteer-operated Masonic Angel Foundation, Inc.  LFK was launched in 2010 to provide laptops and other devices to school children who would not otherwise have access to a computer outside school hours.  Our volunteers accept donated laptops, make necessary repairs and reconfigure them with a fresh Windows license we obtain as a non-profit member of the Microsoft Registered Refurbisher Program.
Laptops are placed through schools that partner with the Masonic Angel Foundation in our core function of basic assistance to families in need, providing food, clothing, winter coats, school supplies, eyeglasses and other necessary items.  School professionals determine which students receive Laptops for KidZ devices.  The Masons never learn the identity of recipients.
Laptops for KidZ devices are sent home with a flash drive to facilitate moving files back and forth between home and school.
Many recipient families qualify for Comcast's $9.95/month Internet Essentials broadband access program.  LFK/MAF has partnered with Internet Essentials since 2011.
In its first five years of operation, Laptops for KidZ placed over 1,250 machines with families across Eastern Massachusetts.
---
Learning to Be the Light
Birmingham, Alabama


Learning to Be the Light Website
Learning to Be the Light is dedicated to making sure that eligible students have the technological resources needed in order to succeed in today's high-tech school environment.
Their mission is to provide refurbished computer systems at no cost to eligible Hoover City Schools students, so that all students will be on the same level technological playing field.
LTBTL will deliver and setup the PC and go over basic usage with the student's family.  If available, LTBTL will also give the family the following:  printer, wireless router.  For families with a high school junior or senior, LTBTL will also give the student a laptop, if available, in addition to the PC.
---
Lutheran Social Services of North Florida
Tallahassee, FL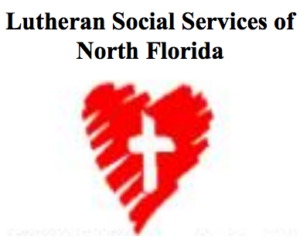 Lutheran Social Services of North Florida
Lutheran Social Services of North Florida began as a social ministry effort of Epiphany Lutheran Church in 1988. The goal was to meet what was believed to be critical social service need in the community. LSSNF was established as a 501(c)(3) not-for-profit corporation in August 1989 with the following mission statement: "Develop and administer programs to address unmet social service needs in north Florida."  This mission is carried out by networking with social service providers in the target area and by reviewing current needs assessments.
The Computer Refurbishing and Technical Assistance (CRTA) program, a Microsoft Registered Refurbisher, recycles computers donated by the community for distribution to low-income individuals and human service agencies in Tallahassee and the Greater Big Bend area of North Florida.
As computers become a larger part of our daily lives, the lack of access to computers and the Internet for those unable to afford it creates an ever increasing digital divide. Likewise, electronic waste increases as consumers upgrade to newer technologies. CRTA addresses both of these problems. CRTA receives computers and related technology that would otherwise be discarded. Most of these machines go on to fill the digital divide by serving local not for profit agencies, their clients, and/or local elementary and high school students. The items we receive that are broken or that do not meet our quality standards are sent for electronics recycling. None of the items we receive go to landfills.
---
Mobile Citizen
Boulder, CO

Mobile Citizen, a Voqal project, provides low-cost mobile internet with unlimited data plans exclusively to nonprofit organizations, educational entities and social welfare agencies. Championed by a national collaboration of EBS (Educational Broadband Service) licensees, Mobile Citizen's internet service is available nationwide. We believe that making internet access available at an affordable price advances social equity.
---
Net Literacy
Indianapolis, IN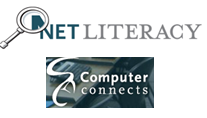 NetLiteracy Partner Profile
Net Literacy Website
Net Literacy has donated over 42,000 computers to the families of students without a computer at home, schools, public libraries, after-school programs, churches, community centers, and other nonprofits.
Every Saturday, many schools gather to work together to repurpose thousands of computers in support of the Community Connects and Senior Connects programs. During weekdays, high schools and colleges also repurpose computers providing thousands of computers for schools.
Schools use the computers to build computer labs, place computers in the classrooms, and provide computers to families not having a computer at their home.
Student volunteers dispose of unusable computers in an EPA compliant manner, preventing computers and monitors from being delivered to landfills. This is especially important considering that the monitors that are buried in landfills have toxins that could potentially affect the quality of life of succeeding generations of Americans. Net Literacy is a Microsoft Authorized Refurbisher and installs Microsoft, Open Source, and other software on these computers.
---
Our Children LA
Pacific Palisades, California
OCLA Website

Recognizing that over 70% of homeless youth use a smartphone and many others regularly access computers at libraries or other computer centers, Our Children LA provides mobile and web-based resources to help unaccompanied youth find the support they need to survive, especially those most vulnerable to poor life outcomes due to disease, disability, abandonment, neglect, abuse, poverty, trauma and adverse environmental conditions.

Our Children LA will offers the mobile and web-based technological methods to connect vulnerable children and youth to available support systems.

Our Children LA uses technologies that are responsive to the needs of children and youth, low-barrier and accessible, and easy-to-use.

Our Children LA strives to use tools that support ongoing efforts by providers and community-based systems to serve vulnerable children and youth.

Our Children LA offers and maintains a free and accessible website to provide information to advocates, policymakers, nonprofits, foundations, and citizens on best practices and resources available to address youth homelessness.
---
PCs for People
St Paul MN, Denver, CO, and Mankato, MN

Since 1998, PCs for People has been a driving force behind digital inclusion efforts in across the US. As a 501(c)(3) non-profit organization, our mission is to provide a technology access that offers employment and educational opportunities to low-income individuals, families with children, and those with disabilities.
Their services include free end-of-life IT asset management and certified data sanitization, technology refurbishing, computer distribution, computer repair, internet service, tech education, and free electronic recycling. Through an unwavering commitment to the communities they serve, they have distributed over 60,000 computers, subscribed thousands of families to low cost internet, and recycled millions of pounds of electronics.
They have facilities in St. Paul, Denver, and Mankato, MN, where they were founded. They serve 200 people a day coming through their doors, low income families looking for computers, computer repair, or Internet service.
In addition to shipping nationwide, PCs for People has partnered with Mobile Beacon to offer a free platform that allows non-profits to offer affordable, high-quality refurbished computers and Mobile Beacon's unlimited, high-speed internet service for as low as $10/month.
---
 PEC Center for Digital Inclusion and Technology
West Philadelphia

In February 2003 People's Emergency Center created the Digital Inclusion (DI) program to help bridge the digital divide in West Philadelphia. Through DI programs, students of all ages develop the technology skills necessary for success in the 21st century. To accomplish its mission DI provides free courses in computer and internet literacy to local residents. Upon completing the course, qualified students may receive free or low-cost computers . Additionally, DI promotes viable, low-cost broadband internet access for the people  it serves. The DI program uses a three-pronged strategy to advance information technology literacy:​
They offer free computer training at every level: Computer and Internet Class (CIC) takes adult learners through basic computer operations and OS concepts, internet navigation, email usage, MS Office applications, and the effective use of social networking applications.  Tech St@rs (TS) is an after-school program for students from neighborhood elementary schools. It employs a proven web-delivered  tech literacy curriculum along with interactive group projects to reinforce  computer basics. The Teen Technology Network (TTN) offers West Philadelphia teens the chance to learn advanced computer skills and media training. Our programs offer the students the chance to develop or improve their command of computer literacy, financial literacy, multimedia productions and leadership skills. In addition, we provide "Pop-up" labs with tablets and netbooks to deliver workshops and open access in the classrooms or community centers.
CDIT gives free computers to youth participants who successfully complete a TS or TTN training course and direct adult learners to local low-cost refurbished computer resources.
CDIT promotes viable free and low-cost broadband options and informs participants on pertinent government services and community-based resources on the Internet.
---
 Peer to Peer University (P2PU)
Cloud Based (headquartered in San Francisco, California)
P2PU Partner Profile
P2PU Website

Peer 2 Peer University (or simply P2PU) is a non-profit organization that facilitates equitable learning beyond institutional walls. Founded in 2008, P2PU has grown into a distributed community of educators, librarians, activists, policy-makers, and technologists. P2PU trains librarians and community leaders to facilitate learning in their neighborhoods, develops and curates open educational resources and software, and champions related causes including open education, digital equity, and public libraries.
---
 People's Resource Center (PRC)
Wheaton, Illinois
PRC Partner Profile
PRC Website


The PRC Computer Access and Training Program provides free classes in computer skills and software, including Intro to Computers, Windows Fundamentals, Word, Excel and PowerPoint.
As a Microsoft Registered Refurbisher, PRC takes donated computers and refurbishes them for distribution to people who need a home computer.
The Dr. Fix-It program provides free repairs on home computers for PRC clients.
---
San Diego Futures Foundation
San Diego, CA

San Diego Futures Foundation works to improve lives in San Diego County by making information technology available to underserved populations by providing technology equipment, training, support, IT outsourcing, and digital media services to nonprofit organizations, disadvantaged small businesses, low-income households, people with disabilities, and seniors.
---
St. Paul Neighborhood Network
St. Paul, MN

Founded in 1984 to offer a media voice to underrepresented people, SPNN is a 501 (c) 3 non-profit that has since grown to harness its unique media tools, digital communications expertise, and spirit of innovation to elevate community media arts to a new level, becoming a national model. SPNN improves community social, civic, and economic equity via the transformative art of media making and 21st century skill-building. Their mission is: to empower people to use media and communications to better lives, use authentic voice, and build common understanding. They utilize the power of technology to:
Develop the personal and artistic expression of underrepresented people in media.
Foster arts experimentation and collaboration among young people, emerging artists, and partners.
Create meaningful connections between diverse arts voices and the broader community.
Increase 21st century work-readiness skills of underserved youth and adults.
---
Tech Boomers
Cloud Based (headquartered in Ontario, Canada)
Techboomers Website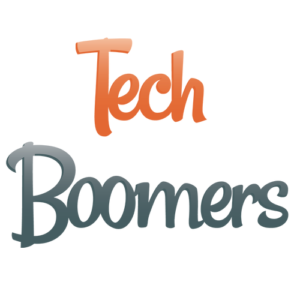 Techboomers.com is a free educational website that teaches older adults and others with limited computer skills how to use the most popular websites and apps on the Internet. It is a for-profit company committed to having all educational content be free and fully accessible without needing to create an account. Beyond basic training, Techboomers will work with its partner services and users to empower older adults to become Internet experts within their personal networks in such a way that builds both their connections and their confidence with using technology.
---
Tech Goes Home
Boston, MA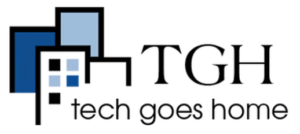 Founded in 2000, Tech Goes Home helps bring computers, Internet, and training to those without, so students can do homework, adults can find jobs, and seniors can connect with loved ones.
Tech Goes Home empowers communities to access and use digital tools to overcome barriers and advance lives. TGH offers programs for people of all ages, including:
---
TechnoCycle
Houston, TX,

Within the for-profit company, Technocycle has a a community outreach program which provides a free computer to all incoming First Graders attending Berry Elementary, an Environmental Science Magnet School located in North East Houston. Each student receives  an Internet-enabled computer equipped with Windows operating system, Office, Anti Virus software, and Internet Filtration Software.
Technocycle is working with outside sponsors to underwrite the cost of providing Internet access to the students, working with Berry Elementary, a non-profit organization.
---
Technology Learning Collaborative
Philadelphia, PA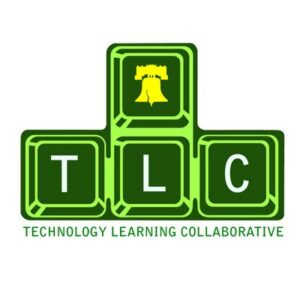 Technology Learning Collaborative Website
The mission of the Technology Learning Collaborative is to sustain a robust network of community-based organizations doing digital literacy work, to improve and expand programming across Philadelphia, share and promote member resources to the wider communities they serve, offer professional training and development for member staff, collaborate on high priority interest areas, and advocate for projects and programs that promote digital literacy and reduce the digital divide. As a professional association TLC brings together agencies with diverse missions to accomplish common goals through digital literacy programming. Here are some of the things they do:
Develop programmatic areas, including GED/ABE, Adult Literacy, Workforce Development
Share resources, program information, digital literacy instructors
Convene regularly to improve and test new ideas with other TLC members through the TLC Series, a set of quarterly trainings and an annual conference on digital literacy and instruction
Identify volunteer needs and placement opportunities for digital literacy work
Promote programs that promote digital literacy and equitable Internet access
---
Technology System Solutions
Sanford, NC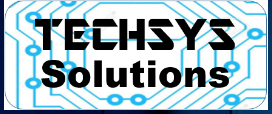 Technology Systems Solutions Website
Technology System Solutions (TSS) is a non-profit organization committed to helping the under-resourced neighborhoods, and the organizations that serve them, have access to and use of information and communication technology.
Premised on the belief that substantive, supported access to technology will be a powerful catalysts and incentive for all to pursue their life, education and employment goals, our mission is to ensure that all families regardless of income, have access to information technology and the capacity to take advantage of the academic, economic, and social opportunities that today's technology affords.
---
The Repair Association
North River, NY
The Repair Association website

The Repair Association is an umbrella organization serving the converged needs of technology repair, resale, reuse and recycling industry.  Our mission is to promote repair-friendly legislation, regulations, and standards here in the US and increasingly to help other groups develop similar advocacy internationally.  We believe that repair is the key test of true ownership – that if you cannot fix your stuff you do not truly own it.
---
United Tech Project Foundation
Wilmington, DE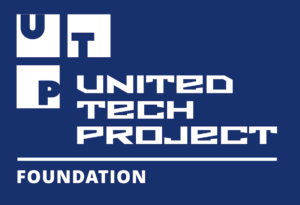 United Tech Project Foundation was created in 2017 to deliver the power of skilled education and opportunity to the people who need it the most. Their mission is to empower disadvantaged youth for success through the "Power of Tech".
The United Tech Project Foundation offers a remote training program that provides IT professionals for disadvantaged youth helping close the digital literacy divide.
---
Veterans Court Technology Clinic
St. Louis, MO


The Veterans Court  Technology Clinic is a 501c3 operating over the last five years in St. Louis, MO. We serve the underserved: homeless, people re-entering society from prison, and people with little or no personal resources, many of them veterans. We teach them fundamental computers skills, help them with resume writing and equip them with a free computer upon graduation.
---
A direct view of the partners from the participants database is available from Database view of partners.