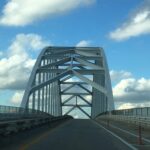 Date: Friday, November 17
Time: 2:00 p.m.  CST (1:00p.m. MST) 
Location: Electronic (Zoom)
Meeting Type: Regular Meeting
How Called: Standing meeting
Convened: 2:15
Attendees: Barry, Maryanna, Katherine
1 Minutes
Approval of October minutes
2 New Business
Next White Paper: Training Repository & class development is it white paper or newsletter

? An Experience with Learning Circles? Went through our topics for white papers page. https://pbdd.org/starting-refurbishing/topics-for-white-papers/ 

Pre-conference workshop – looks more formal than we were thinking with a registration fee of $35 to participants as well as hosting at $1500. Barry has an action item to look into what is being offered.
3 Information Sharing
Curriculum Repository Update
The Curriculum Repository tool has been getting a small amount of usage in Alpha testing (24 items currently available, with a collection awaiting review, but a small number of people actively using it).  Barry has submitted some classes from PRC, Denver Public Library, and RAILS group, and a PBDD white paper on refurbishing. Platform does not seem to have much momentum at this juncture. Queries outstanding on plans for roll-out.
Partner Status.

Visits- Barry & Katherine visited Ed Tech of WNY on October 27th. Partner profile has been sent to Renee for review and approved

– ht

tp://pbdd.org/ed-tech-november-2017/

– Will be included in December Newletter. (Not a November one.)

Planned trip to California- One scheduled with Human It, will try to visit Our Children LA, C2SDK

Sent queries to two organizations in Cleveland, one more in California

Website Updates- Updated information on Low cost access options

Peer-to-peer class — Barry & Katherine started the Mindfulness class. 7 people enrolled. Are using the peer-to-peer site. From a participant's POV, all you can do is find a class, and sign up for emails. Can't even find the class if it's been closed. Might want to suggest a way for participants to communicate within the p2p system.

We had the first session before anyone was expected to take the class material. Good first meeting. With people willing to take ownership of how the class interactions unfolded as a group. Not one person in charge.

Other?
4 Action Item Status Updates
Walking through Action Item List and noting updates. In the minutes, this will record items closed during meeting.
Closed – Opened 6/19/17 – Investigate google map from the suite. – Maryanna. 10/13/17 have a draft. https://www.google.com/maps/d/edit?mid=1-gaTzWql0u8fF43cL4-ZwK3KOgM&ll=43.81400642791331%2C-107.37369265000007&z=5. Have it on our website under partners.

Closed – Opened 9/15/17 – When Barry & Katherine meet with EdTech in NY, will draft a partner profile for them. Wrote it, reviewed it, published it.
5 Time and Location for Next Meeting
Next meeting –  Friday Dec 15 @ 2:30 pm CST/1:30pm MST.
6 Adjourn
Adjourned: 3:20