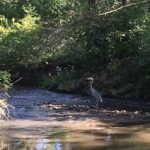 Date: Friday September 6, 2019
Time: 3:30pm CDT, (1:30pm MST)
Location: via  Zoom 
Meeting Type: Regular Meeting
How Called: Standing meeting
Convened: 3:30
Attendees: Barry, Maryanna, Katherine
1 Minutes
Approval of August minutes
2 New Business
Research paper-

sharing success stories

– next steps, Barry will send to partners who are quoted.
3 Information Sharing
Interaction with Mobile Citizen on Micro-grants- received some feedback & some questions

AFTRR best practices working group –

meeting being scheduled for next week

Partner Updates

Website Updates – checking links as part of the regular part. 

https://www.azblockchain.org/project-phoenix

Maryanna attended event for this – another nonprofit that AZsTRUT has donated equipment to. Underserved neighborhood in Phoenix to create a mesh network for community access internet. 
4 Action Item Status Updates
Walking through Action Item List and noting updates. In the minutes, this will record items closed during meeting. 
Closed:
Closed 9/6/19 – Opened 7/20/18: Barry will sign up PBDD as a Bridging the Gap Partner and we'll work on finding people who can use broadband. Information is in: google doc. 

9/3/18 update – PBDD is a Bridging the Gap partner. Will be testing how this works.

9/6/19 – closing this since we haven't found an agency that provides services to partner with and we're not in a position to do it ourselves.

Closed  9/6/19 – Opened 7/1/19. Change white paper references to experience papers (with a reference to white papers.) Katherine
5 Time and Location for Next Meeting
Next meeting — Friday October 4, 3:30pm CDT, (1:30 MST), via  Zoom 
6 Adjourn
Adjourned: 4:19