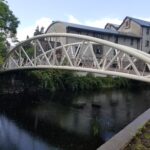 Date: Monday Sept 3
Time: 3:15pm. CDT/1:15pm MST
Location: Zoom
Meeting Type: Regular Meeting
How Called: Standing meeting
Convened: 3:15 pm
Attendees: Barry, Maryanna, Katherine
1 Minutes
July minutes approved.
2 New Business
Workshop Planning – Net Inclusion, April 1st. Options are before the conference, during the conference, or after the conference. List out options in a newsletter with a doodle poll. Have you attended in the past? Do you have budget to attend NDIA and a PBDD workshop? What time works best for you. (Can check multiple.) Survey draft (via Google Form) is here
3 Information Sharing
White Paper Progress – one more month–highlight in red anything that is worth sharing, and we will figure out if there's enough information to share about Measuring Impact.

Partner Status.

Marian Park Bridging the Gap possibility- call with Cristina of PRC & PEC on 7/26. Call with PCs for People & PRC on 8/3. Slowly proceeding.

People's Emergency Center in Philadelphia

Technology Learning Collaborative in Philadelphia

Potential in Colorado

Website Updates-  updated RAILS building a computer, partner pages (including updating the map)

Arizona Tribal Libraries Digital Inclusion Summit – supposed to meet last week with Nicole, official. Have to go through application process to be a volunteer. September 13-14. Could invite the library to be a partner.

Grant status

Mobile Beacon request letter sent 6/20, follow-up 7/17

Mobile Citizen request letter sent 6/20, follow-up 7/17

Spectrum – applied 8/6/2018, follow-up call August 24

Nokia request letter sent 7/19

Bridging the Gap partnership. 

PBDD is now a Bridging a Gap partner. There is a page to order stuff through PBDD, and it will show up on our dashboard. Haven't advertised this. Want to prototype it with a couple of people. Eventually will be a newsletter or white paper.
4 Action Item Status Updates
Walking through Action Item List and noting updates. In the minutes, this will record items closed during meeting.
Closed – 9/3/18 Opened 6/20/18: Using https://www.guidestar.org/profile/47-3424954 as a base, create a page for PBDD's measuring impact. Include link to Guidestar's list of metrics
5 Time and Location for Next Meeting
Next meeting –  Friday September  28 at 3:30 pm CDT, 1:30 MST via Zoom 
6 Adjourn
Adjourned: 4:06