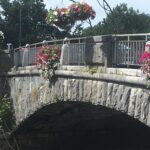 Date: Friday Sept 28
Time: 3:30pm. CDT/1:30pm MST
Location: Zoom
Meeting Type: Regular Meeting
How Called: Standing meeting
Convened: 3:34
Attendees: Barry, Maryanna, Katherine
1 Minutes
 Sept 3 minutes approved.
2 New Business
Workshop planning:

Initial survey results- 5 responses from 4 organizations- at which point, I was suggesting that we rethink the workshop. But an email from Bud received 9/24 brought to my attention that some email from pbdd account goes to spam- issued individual follow-ups 9/24 and received more survey responses-

18 responses as of 9/26) – Some responses were from people who hadn't seen the original survey requests, and some were from people who had. With this response, we should discuss what we are want to do next. It also prompted me to think that the funding requests to Mobile Citizen and Mobile Beacon may have been directed to Spam, so I sent them a follow-up email 9/25 from my personal account.

Results shared at the meeting. 2/3 hadn't attended NDIA previously and didn't have plans to attend in 2019. Less than half said financial assistance would impact, with 16% saying it might. Almost 90% were interested in attending a PBDD workshop. Of the people who were attending NDIA, Monday morning was the preferred timeslot with 7 partners being interested.
Next step –  identify the organizations who might be at NDIA and had a preference. Identify the organizations that could use help in attending. Identify two or three partners to help attend. Networking with a meal — pre-site tour lunch is a possibility.
3 Information Sharing
White Paper Progress?  

Measuring impact — will mention in Newsletter that some partners have Guide Star information, PBDD does, and a web page, but that there won't be a white paper on Measuring Impact.

Volunteer Update.

Tom attended a conference called

Great Lakes Connect

, and was planning on circulating information about PBDD and direct interested vendors and consultants focused on community broadband to our web site. I also asked that if he encountered non-profit agencies involved in the digital inclusion space, to share our information with them, and provide me with contact information from them. He followed up with introductions to two people/organizations, one of which I have been in contact with and set up a call for next week.

Website Updates: Partner profile for P2PU, checking links, getting started as a nonprofit

Arizona Tribal Libraries Digital Inclusion Summit – Maryanna attended both days. Largely focused on language preservation and archiving resources for tribal libraries. Very engaged group. Federal E-rate reimbursement program sounds like complicated obstacle for many short staffed libraries. People were much more engaged this year.

Grant status

Mobile Beacon request letter sent 6/20, follow-up 7/17; Further follow-up Sept 25

Mobile Citizen request letter sent 6/20, follow-up 7/17; Further follow-up Sept 25

Spectrum – applied 8/6/2018, follow-up call August 24

Nokia request letter sent 7/19
4 Action Item Status Updates
Walking through Action Item List and noting updates. In the minutes, this will record items closed during meeting.
Closed 9/28/18. Opened 11/17/17 – Maryanna came up with questions for measuring impact for a potential white paper.

Review the questions – all – done

send them out to partners – Barry – done

identify which partners (more-established) we really want answers from  – all – first pass at this. Identified 3 each on 5/25/18.

Follow up with partners – all- Keep info in notes document. Also have working doc
Mentioning in newsletter that we're not publishing this.
Save the information for later, but closing this.

Closed 9/28/18. Opened 5/25/18 – next partner profile is p2pu. Katherine finished it.

Closed 9/28/18 Opened 12/15/17 – Barry should prepare a proposal for PRC to become a bridging the gap partner. Could use Maryanna's help. Barry prepared (with Maryanna's help) a proposal and submitted it to PRC. Barry met with ED end of May. Provided copy of proposal. Working with Marian Park to rollout a pilot.

6/20/18 update: Marian Park is looking to provide PRC computers with Bridging the Gap for access, this might be a good entry for PRC and other partners to work with housing communities. Bridge Communities is another possible site. WeGo Chicago (West Chicago).

Not interest on PRC's part.
5 Time and Location for Next Meeting
Next meeting –  Friday October 26 at 3:30 pm CDT, 1:30 MST via Zoom 
6 Adjourn
Adjourned: 4:42