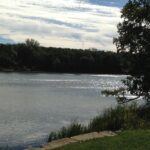 Date: Friday, Oct. 9, 2015
Time: 9:30 a.m.
Location: People's Resource Center, 201 S. Naperville Road, Wheaton Illinois
Meeting Type: Regular Meeting
How Called: Standing meeting
Convened: 9:35
Attendees: Barry, Maryanna, Katherine
1.1 Minutes
Minutes approved.
1.2 Action items closed
Closed Update website volunteer information from discussion in July. Katherine will put this on the website.
Closed Follow up with pro bono legal offer – Barry Engagement Letter agreed to 11 Sept 2015. Call held Oct 2. Received wording & guidance. Item can be closed
Closed Register for Electronics Reuse Conference – Barry Started 9/22, website acting up. Registered 23 Sept. Paid Oct 7
Closed Monitor FCC site and notify when it's back up – Barry. Notice sent 12 Sept 2015. Item can be closed.
Closed GuideStar – Joined, Provided content & received Silver level participant badge, Katherine put the badge on two page.s Gold level requires a strategic plan.
Closed. Open Sept 2015 http://www.peoplesrc.org/our-partners – Maryanna talk to development about getting the PBDD logo on the link.
Closed. Open Sept 2015 Sharing PRC course materials & procedures –  Maryanna will talk to Mary about sharing the presentation material on our site, like what can be done with the videos. Barry will work with Mary to get these available.
1.3 Action Item Status Updates
Open action item status as of 10/9/15:
Open Sept 2015. Write-up how to access grant Database for C.O.D. – Barry started Draft 8 Oct 2015. Can do a little offsite, but will need to go to COD to test out procedures.

Open Sept 2015. White paper on Origin Stories of our partners. All, Sent email to partners in mid September asking for input by Oct 6th. Maryanna: PRC, Community Computer Connection, Ed Tech Katherine: Net Literacy, Masonic Angels Foundation, Inc. Laptops for Kidz, Barry: Learning to be the Light, Human IT, Computers to SD

Open Oct 2015 – Revise home page for PBDD, to make the GuideStar logo higher, and have it less cluttered. Katherine

Open Oct 2015 – start a plan for the strategic plan. "We're too young to have a long-term plan." Investigate other nonprofits, determine how long to plan for, five years seems too long right now. PRC does a three-year plan. Start thinking about what the plan for the plan is, which may be to start collecting information, discussing with people.

Open Oct 2015 – Maryanna will report at the next meeting on PRC's strategic plan, including sharing the PRC 3-year plan and the process of creating it.

Open Sept 2015. Firm up plans for partner visits in November. – Barry & Katherine, Tallahasee going, Birmingham not. Barry will contact potential Tallahasee partner, Lutheran Social Services of North Florida.

Open Sept 2015 Sharing PRC course materials & procedures – Maryanna will check with PRC about linking to 

https://pbdd.org/peoples-resource-center-training-material/

so people who aren't instructors, can find the material. Place this on the bottom of Computer training page, put a link to the material on pbdd. "If you'd like to examine our training material in more detail, please click on our Partner PBDD link at:

https://pbdd.org/peoples-resource-center-training-material/

Open Sept 2015 http://www.peoplesrc.org/our-partners – Katherine write a blurb about PBDD like the ones that are there and give to Maryanna.

Open Sept 2015 http://www.peoplesrc.org/our-partners – Maryanna talk to development about getting a writeup on the partner spotlight page.

Open Sept 2015 Contact Milwaukee public library for sharing training information, etc. – Barry – 

Left message for Stephanie Robinson (Public Computer Training Coordinator) 9/22. Barry will attempt to sign up for an online course, and if that doesn't work, Katherine will contact a Milwaukee resident and ask him to try to take a training course and see what he finds out that he can share.

Open Oct 2015. Where and how are public libraries coordinating their computer courses? Maryanna.

Open Sept 2015 When John Victor and team finishes the PRC Refurbishing Overview document, use that as a base for a overview document for the PBDD website. Maryanna stays responsible until the document is available, and maybe including editing it.

Open Sept 2015 Sharing PRC videos are on YouTube. Barry will add links as they come out. Ongoing. Up to date as of 10/9/15.

Open Sept 2015 http://www.connectednation.org/ we all should sample at least 3 classes. The link is 

http://www.driveyourlearning.org/

 

Barry reviewed several. Many courses are from other reputable sites (gcflearnfree, ebay on using ebay, etc.) We all sampled three classes. Word 1, Linked In, Citizenship, PinInterest, PHP (Web development), Gmail. Discovered if you have a quiz, you get a badge, which is motivating, although the quizzes should reinforce the important concepts of the class. Overview was good. Barry updated his class, but those updates didn't go in, and now the videos don't play. Bit more research before we recommend this. Barry will attempt to get his class working. Maryanna will ask them about being able to see the quiz results, and the approval for GED class. Katherine will figure out how easy it is to go back into a long course, hosted by someone else.

Open Sept 2015 Measuring Impact working group at the November conference – further follow-up request sent. No response received. Barry will follow up shortly before the conference, and we'll look for these people at the conference.

Open Sept 2015 Review volunteer information  at 

https://pbdd.org/volunteering_time/

— time estimates, further refinement, additions – all.

Open Sept 2015 Add Calendar-based action items (tax filings, etc.) to action item list – Barry
1.4 New Action Items
Indicated in the action items above and available at https://pbdd.org/action/.
1.5 Information Sharing
Website Updates

 Changes to donation page, FCC Lifeline  comments

Partner Status update: Learning to Be the Light (Birmingham, Alabama) added, Conversations with Laptops for Kidz and Connected Nation
WRT web-site solicitation in other states, lawyer indicates that upon receipt of multiple donations from a state, should investigate registering in that state for solicitation, so we can send thank-you and other follow-up.
Barry posted "Creating an Email account" on Drive Your Learning site. 99 enrolled, 7 have completed
1.6 Time and Location for next meeting –
November meeting – Will hold a meeting on November 20, after the Electronics Reuse Conference and PPDD conference with the focus being mainly trip reports.
1.7 Adjourn –
Adjourned: 10:55