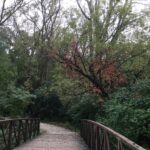 Date: Friday October 26
Time: 3:30 pm CDT, 1:30 MST
Location: Zoom
Meeting Type: Regular Meeting
How Called: Standing meeting
Convened: 3:35
Attendees: Barry, Maryanna, Katherine
1 Minutes
Approval of September 28 minutes
2 New Business
None
3 Information Sharing
Newsletter – no comments from partners on not having a white paper on measuring impact.

Partner Update.

Barry talked with Deb Socia of Next Century Cities, and received recommendations for another organization to consider for partnership.

Dropped ALMA (contact is no longer affiliated with them)

Invited Next Century Cities and an organization recommended by Deb Socia

Maryanna met with Nicole about the library system becoming a member, need to consult with other people

Website Updates: Newsletter, checking links – with lots of minor updates, Updates to Public Policy Initiatives, NDIA Training Suggestions

Grant status –

Spectrum denied our request
4 Action Item Status Updates
Walking through Action Item List and noting updates. In the minutes, this will record items closed during meeting.
Closed:
Closed 10/26/18 – Opened Dec 11 2015. Revised 9/9/16. Explore grant funding for the Bridging Partner Summit extension to an existing conference. Also should consider having corporate sponsors. Barry contacted Tellabs Foundation but they aren't engaging in new ventures. Deferred this until after our white paper on fundraising is done. It's done. 8/3/17 update – As a one-day add-on, what we're most is to be able to fund our partners to be able to come, not only to this one-day, but also the associated conference. We're looking for a national company or grantor who would be interested in helping nonprofit refurbishers go to a conference on digital literary. We'll start by looking for a corporate sponsor to cover five-ten of our partners attending the conference and a couple of nights at the hotel. Maybe travel? Start to identify several potential corporations and what the ask is, and how to get to the right people at the corporation. 

Barry developed Grant Proposal for Workshop and circulated to board. He will start shopping it around to a likely candidate.
Likely candidate said try others & report shortfall. Applied Best Buy, denied. Submitted requests to Mobile Beacon, Mobile Citizen, Coriant – denied, Marriott – denied. Submitted to Nokia.  

JLR Fund – received pledge for $5000 on 7/16.

Mobile Beacon request letter sent 6/20, follow-up 7/17, follow-up 9/25, no response

Mobile Citizen request letter sent 6/20, follow-up 7/17, follow-up 9/25, no response

Spectrum – applied 8/6/2018, follow-up call August 24, denied in October

Nokia request letter sent 7/19, assume no

Closed 10/23/18 – Opened 6/21/18: Consider a fundraiser event with an Escape Room (maybe get it donated?) Have people bid on it (ebay dutch auction style?), and combine it with a meal (possibly donated or partially sponsored) and silent auction for a few donated items. It would be small, but not as much work as laughing matters, and could be fun and worth a write-up. 10/23/18 given moving plans, this doesn't seem practical.

Closed 10/23/18 – Opened 9/2/18: Maryanna will contact the Arizona  library system to be a partner. 10/23/18 – contacted and under consideration by them.
5 Time and Location for Next Meeting
Next meeting –  if travel arrangements work out, Wednesday December 5-ish  in Sedona TBD MST live, not via  Zoom 
6 Adjourn
Adjourned: 4:40