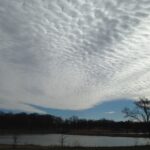 Date: Monday, March 27
Time: 2:00 p.m.  CDT (12:00 p.m. MST)
Location: via Google Hangout
Meeting Type: Regular Meeting
How Called: Standing meeting
Convened: 2:00
Attendees: Barry, Maryanna, Katherine
1 Minutes
Approved February minutes
2 New Business
Approved Financial Statements for prior year (March 2016 through February 2017)
3 Information Sharing
Partner Status – note, the new partner last month found us through a google search. Reboot Vancouver, Barry reached out to them prior to his visit to Vancouver (on unrelated business), but no success. City of Vancouver initiative got back to Barry after his trip. Maryanna reached out to PC for refugees in Arizona, but no answer. Perhaps with her volunteering, she will be able to find a contact.
Website Updates (Public Policy Initiatives, Partner Profile) – updated the information on https://pbdd.org/public-policy-initiatives/ Due to security vulnerabilities, the http://connecthome.hud.gov/ has been taken down, but the updates should be wrapping up and the site relaunched soon (as of 3/21/2017).
Net Inclusion 2017 – Barry is on a panel. Barry got prices for making postcards one came back and said it would be free if we put their name on it. Went over the first draft of the postcard information.
4 Action Item Status Updates
Walking through Action Item List and noting updates. In the minutes, this will record items closed during meeting.
Closed 3/27/17. Opened Nov 20 2015  – This is about all non-Windows hardware. It started with Katherine drafting a short note about how to refurbish Apple products and that the software is allowed to be used by whoever has the hardware just to get that conversation started. https://docs.google.com/document/d/1oq8ghYlq3evbPf5ZPq-Y4Ef_92oYBWNZkpkYmpwR3L8/edit Think about tablets or phones and having a system to accept them, refurbish and reuse them.  Katherine asked Human-IT about this the beginning of January and got back that they don't refurbish them. Barry followed up with Mike Buckles to see if he has a process for refurbishing. They outsourced it. Close this and refer people to ifixit.
Closed 3/27/17. Opened 11/4/16: In an anniversary blog (Barry's reflection) (in March) provide an evaluation of the impact against the mission by sharing the number of partners and the number of communications with them and the number of volunteer hours.  While not precise, did include hundreds of volunteer hours and nineteen partners.
Closed 3/27/17 – Opened 3/2/17 – Figure out where to place short story contest winners material so it's not under Creative Commons license. (which is on the bottom of our web pages.) Katherine revised the common bottom-of-page comment.
5 Time and Location for Next Meeting
Next meeting –  April 24 @ 2:00pm CDT/12:00pm MST ?
6 Adjourn
Adjourned: 2:52