General Information
There are a variety of low cost broadband access options available.
NDIA has published a Discount Internet Guidebook – a guide for community-based organizations, libraries, housing authorities, government agencies and others working directly with community members in need of affordable home broadband service. This guidebook also contains recommendations for policy makers and internet service providers to improve current offers and establish new offers.
For non-profits, schools, and libraries
Mobile Beacon and Mobile Citizen are two non-profits which work with Sprint and their LTE network to provide wireless broadband connectivity. Both provide access to the Sprint LTE network for use by non-profits and schools via a hotspot for the cost of equipment plus $120 per year. Many organizations maintain a pool of devices which can be loaned to clients/students/staff members.

Mobile Beacon has partnered with TechSoup to donate up to eleven mobile hotspots  to a non-profit or library branch for an administrative fee. Details are available at Tech Soup's Mobile Beacon offer. The hotspot made available is a 4G LTE hotspot which supports up to ten wifi-enabled devices. Details are available at Tech Soup's Mobile Beacon offer
Mobile Beacon has partnered with Digital Wish to donate up to eleven mobile hotspots to a school for an administrative fee. Details are available at Digital Wish Mobile Beacon offer.
Other devices are also available for purchase from Mobile Beacon, including 3G and LTE Plus hotspots, wireless modem, and USB Modem. All devices work with the $120 annual fee. To check on coverage, you can find instructions and a link to Sprint's coverage map here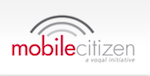 Mobile Citizen provides low-cost broadband access to non-profits and schools and sponsors a program allowing a non-profit to become a reseller of equipment and broadband service, helping to make the low cost service widely available to low income people who could not otherwise afford Internet service. See Mobile Citizen's Reseller page for details. The reseller program may be of particular interest to agencies that provide clients with computer equipment, since it vastly increases the utility of the computer at a cost of $10 per month.
For end-user clients
Depending on location, low income end users may be able to obtain computer equipment and/or take advantage of  low-cost options from carriers.
For computer equipment:
Check if there is a non-profit refurbisher in your area that provides free or low-cost computer equipment. AFTRR is an organization representing these non-profit refurbishers.
If there isn't an organization in your area that can assist, PCs for People sells low cost computers and LTE Modem/hotspot equipment and offers internet service  using the hotspot to recipients with income  below the 200% poverty level and to recipients currently enrolled in an income-based government assistance program.
To identify which programs are available for an individual, start with EveryoneOn.org. For further insights into EveryoneOn, read this interview with their CEO
Decision Data has assembled a page describing low-cost offers as well, including which carriers provide lifeline access.
The AT&T Access program provides low cost home Internet service to qualifying households with at least one resident who participates in the U.S. Supplemental Nutrition Assistance Program (SNAP) and with an address in AT&T's 21-state service area, they offer wireline home Internet service, and without outstanding debt for AT&T fixed Internet service within the last six months or outstanding debt incurred under this program. California residents with at least one member of the household who receives Supplemental Security Income (SSI) benefits may qualify based on the same requirements that apply to SNAP participants.
Charter's Spectrum cable internet has such a plan for families with students who participate in the National School Lunch Program OR seniors who are 65 and older who receive Supplemental Security Income (SSI) program benefits. Through the Spectrum Internet Assist program, qualified households can receive:
High-speed 30 Mbps Internet with no data caps
Internet modem included
No contracts required
Add in-home WiFi for $5 more per month
Households eligible for public assistance programs such as the National School Lunch Program, Housing Assistance, Medicaid, SNAP, SSI, and others are eligible for this cable Internet service for $9.95 a month plus tax. Applicants must not have an outstanding debt to Comcast that is less than a year old. They must also live in an area where Comcast Internet service is available but not have subscribed to it within the last 90 days.  Buildings must have coaxial cable infrastructure installed.
Comcast also offers the option to buy a low cost ($149.99) computer. Details are available here.
To check if this service is available in your area, go to http://www.xfinity.com/internet-service.html. Click here to apply.
Here is general information from the FCC about Lifeline service. Here are the instructions on how to sign up for Lifeline, including determining eligibility and finding what offers are available. And her is a blog from the Benton foundation on what the FCC is doing regarding LifeLine.
You can apply your Lifeline discount to qualifying standalone internet access services. If you do not have voice (traditional telephone) services with Frontier, but you have standalone internet access, you may be able to quality for the Lifeline discount.
Verizon began offering Lifeline-supported Fios service on June 15, 2017. Low-income households are able to get a discount on Fios Internet service in the Verizon region. The offer is available for wireline only (NOT cellular Verizon) and includes:
* Standalone Fios Internet and any bundle that includes Fios Internet
* All speeds (except for < 10 mbps services)
Each of these programs have income requirements, as well as constraints on availability within specific locations.