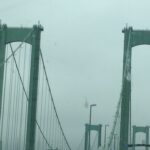 Date: Friday, June 10
Time: 9:30 a.m.
Location: People's Resource Center, 201 S. Naperville Road, Wheaton Illinois
Meeting Type: Regular Meeting
How Called: Standing meeting
Convened: 9:28
Attendees: Barry, Maryanna, Katherine
1 Minutes
May minutes approved.
2 New Business
Comedy & Gelato. Barry and Katherine bid on two items that might work for a joint fundraiser between PRC and PBDD. Have an action item on this.
3 Information Sharing
Net Inclusion Summit – Tidbits not in Conference Report
Connected Nation- opportunity for Partnership
Connected Nation runs a program, called "Connected" which works with communities, gathering participants from all walks of life, and performs assessments on the needs of the community with respect to digital inclusion. They recently revamped their assessment to focus on adaptation and use. From the results of the assessment, they work with the community members to develop a plan, and Connected Nation provides support to work with partners and other organizations. The goal of the organization is to find experts to help the community, and they are working to develop a stable of partners who can help. They have just started seeking partners. They have 255 at present, most of which are involved in providing infrastructure. Part of their mission is to find best practices which can be applied to the new communities. They have started to implement the program in 150 communities, many of which are in the assessment phase. The current geographic focus is in Michigan and South Carolina, and there is an example of the assessment report for Spartanburg available at http://www.connectmycommunity.org/spartanburg-county/
It sounds like we could form a good partnership, getting involved with the community after the plan has been developed, to help identify specific resources that may work, and possibly setting up with mentor organization. Eric plans to send me a memorandum of understanding which we can review and mark up, as needed.
Distribution of Conference Report
Angela (NDIA)

Sarah Bell (Literacy KC)

Operation Breakthrough executive director

Deanna Ervin of DuBois Learning Center

Bob Akin from Surplus Exchange

Ken Charnov (iConnect247.net)

Heather Gate (Connected Nation)

Otto Bell (Minneapolis)

Vicky Yuki (Seattle)

Brandon Brooks (Knight School of Communications)

Jim Lynch, Bud Rizer, Free Geek, PCs for People, Kramden Institute

NDIA Mailing List (at Angela's suggestion)
Impact of Report
122 site visits on the day of distribution, 54 to newsletter, 30 to home page
Positive feedback:
Thank you for sending me this! I believe it's the most comprehensive write up of a summit/conference I've ever seen.

What an honor and a pleasant surprise. Couldn't wait to share this news with our "staff" (core volunteers who've been committed for 20-35 years)! We are always excited to share the good news and accomplishments of the Center.

You did a great job summarizing all that took place. 

NDIA Blog: Excellent Write-up … terrific detailed account
Post-Conference Follow-up
Conference call with Eric Frederick of Connected Nation (VP Community Affairs)
Email exchange with Vicky Yuki, Seattle Department of IT
Email exchange with Bob Akers, e-Stewards
Email exchange with Minneapolis IT Department
Email exchange with Deanna Ervin of DuBois Learning Center
Working on setting up a call with John Kennedy of Mobile Citizen for next week
Further Follow-up Needed
As needed from above (MOU with Connected Nation, Partnership with Seattle, etc.)
People to People University (Learning Circles) – Grif Peterson & Chicago Public Libraries
3 Action Item Status Changes
Didn't have time to go through all the items, so nothing closed this month.
4 Action Item Status Updates
Walking through Action Item List and noting updates on a few as well as new items following the conference.
Also added items to the white paper topics list.
5 New Business
Lots of new action items.
6 Time and Location for Next Meeting
Next meeting – July 6 @ 9:30
7 Adjourn – 10:43