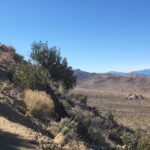 Date: Wednesday, January 31
Time: 2:40pm. MST
Location: Scottsdale Live!
Meeting Type: Regular Meeting
How Called: Standing meeting
Convened: 2:40
Attendees: Barry, Maryanna, Katherine
1 Minutes
Approved December minutes.
2 New Business
Budget for 2018-19. Discussion & approval. Brought in $94 more than we spent, making our carry-over just over a thousand. Motion to approve the budget as proposed, seconded and passed.

Slate of Candidates for coming year Board of Directors:

President & Treasurer: Barry

Vice President: Maryanna

Secretary/VP Communications: Katherine
3 Information Sharing
Digital Inclusion Resource Library- Officially rolled out on January 5. There is a lot of PRC stuff on there, but not all since there is supposed to be a bulk upload which might be easier.

Net Inclusion Planning-

Break-out Session planning underway. Barry is listed as a panelist for the "Digital literacy training materials and assessments" session.  They may have spots for moderators, but will try to fill these with sponsoring organizations that don't fit on a panel.

We are all registered

Barry & Katherine have reserved a room at Marriott. Will explore staying at an airbnb with Maryanna.

Katherine is site tour 1, Maryanna site tour 2, Barry site tour 3 

using

sched.com

?

Barry submitted an application for Lightning Round, with Maryanna as speaker. Title: "Promoting Information Sharing among Digital Inclusion Agencies" Description: "Many organizations have been working to bridge the digital divides within their communities. Organizations like NDIA and PBDD help them share information and best practices to work more effectively together. Partners Bridging the Digital Divide helps gather the accumulated learning of the partner agencies and share this with the broader community."

Partner Status.

Visits – Barry & Katherine visited Human-I-T in Los Angeles, c2sdk in San Diego and San Diego Futures Foundation. 

New partner: San Diego Futures Foundation.

Website Updates- Home Page (article & video from Julie @ PRC), FCC Lifeline Comments blog post, White Papers (checked links & removed PDF for most)

Peer-to-peer white paper — in progress by Barry & Katherine

Digital Inclusion Conference in Canada in February

– Barry has registered & plans to attend

Maryanna's Measuring impact – partner questions
4 Action Item Status Updates
Walking through Action Item List and noting updates. In the minutes, this will record items closed during meeting.
Closed:
Closed 1/10/18 – Opened 11/10/16: Katherine should check all the links in the white papers–especially the ones about our partners getting started and remove ones that don't work.  Note, as part of checking links, she will delete the pdf versions of most of them. Checked every link and removed pdf versions except for the Computer Refurbishing Process.
5 Time and Location for Next Meeting
Next meeting –  Friday March 2 at 2:30pm CST (1:30pm MST) via Zoom
6 Adjourn
Adjourned: 4:50 (with some pauses in the middle)