The Foundation Grant Directory contains details on who gave grants, who received them, the grant application guidelines and other information. It can be searched  based on grant makers, grantees, grants.
The results of searches (summary list or detailed report) can be sent via email or saved as PDF to a local thumb drive.
A free version (showing only grantmakers, filterable on location, type, name, total giving), is available from https://fdo.foundationcenter.org/
The full database is available on-site from certain public libraries (such as community college libraries) or other public foundations and other nonprofit resource centers. You can find them by looking at: https://candid.org/improve-your-nonprofit/candid-in-your-community?fcref=pg.
This example is from the College of DuPage (Illinois) library which offers free of charge access to county residents.  The COD library is located on the third floor of the Student Resource Center.
To access the database from a COD library computer's home page:
On the left side, under Collections, click on Philanthropy

Click on Philanthropy Databases

Click on Foundation Directory

Do one of the searches as described below.
Top Level Search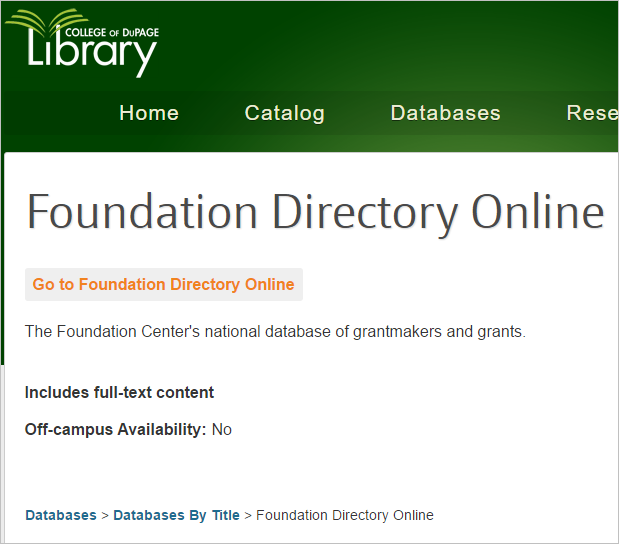 Top level search options:
Power Search

Search Grantmakers

Search Companies

Search Grants
Search Grantmakers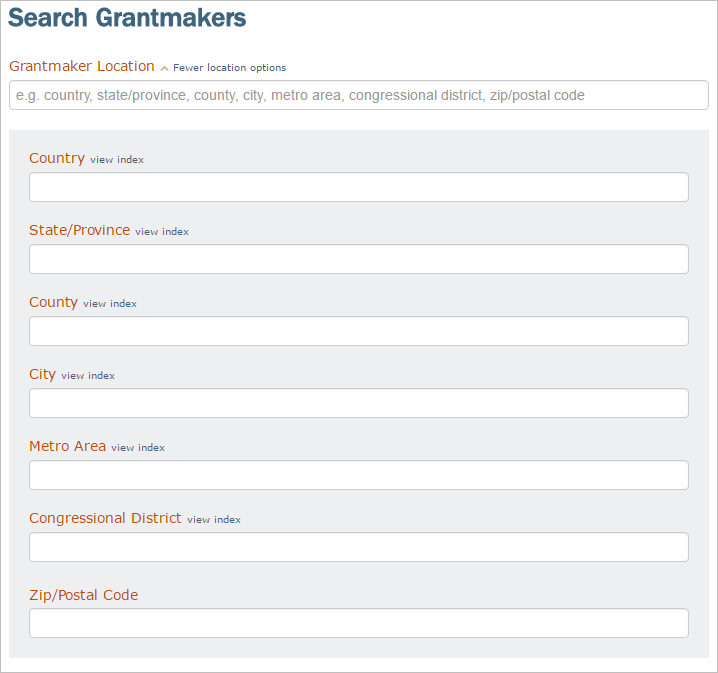 Within the Search Grantmakers, you can specify a variety of criteria:
Grantmaker name

EIN

Fields of Interest (with selectable list)

Support Strategy (with selectable list)

Transaction Type (with selectable list)

Geographic Focus (with selectable list)

Types of Grantmaker (with selectable list)

Total Giving (range)

Keywords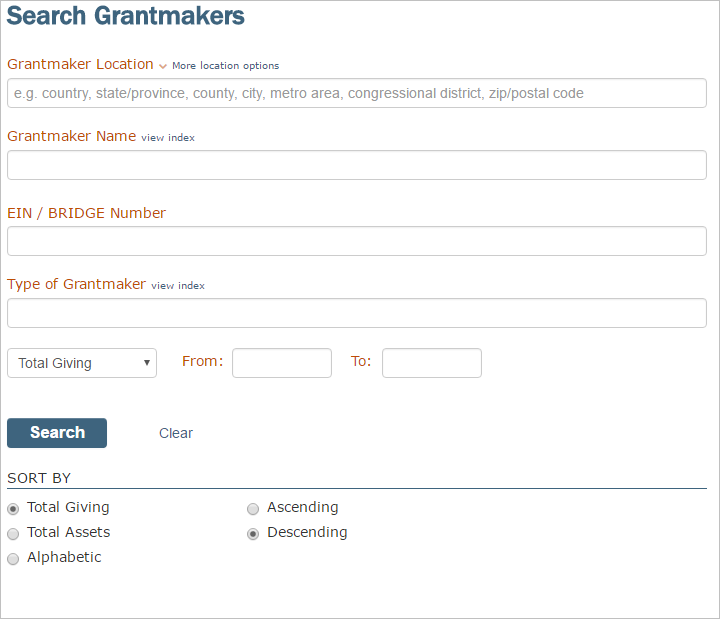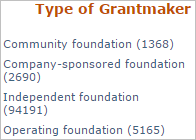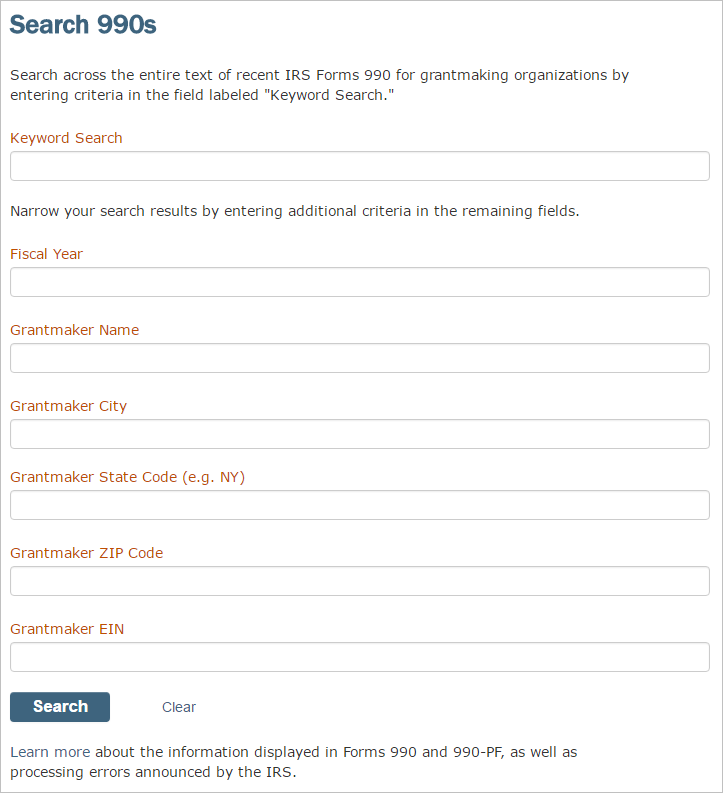 Search Grants
Search Grants key criteria are:
Grantmaker Name
Grantmaker Location
Recipient Name
Recipient Location
Recipient Type (with selectable list)
Transaction Type (with selectable list)
Years Authorized (with range)
Keywords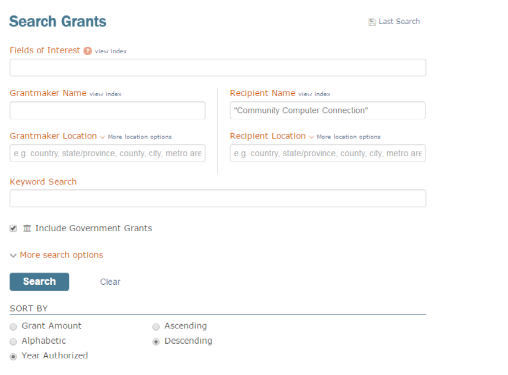 Summary Page
For a given grant instance, a summary page is available.
Detailed Reports
For a given donor, there are detailed reports available, including seeing where the money was distributed geographically and by recipient subject, with zooming options.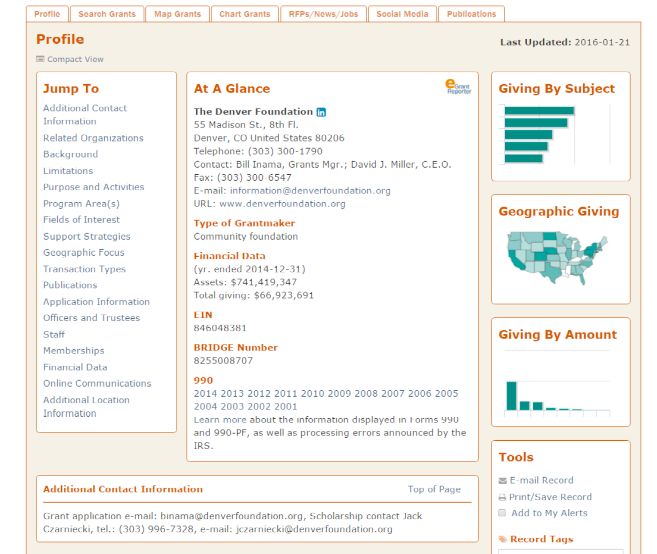 This information was compiled in 2016. Screens may change. For the latest information, please go to: https://fconline.foundationcenter.org/