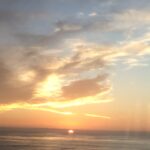 Date: Thursday, December 6
Time: Late morning
Location: in person in Sedona
Meeting Type: Regular Meeting
How Called: Standing meeting
Convened: Discussed white papers on the hiking trails of Sedona around 10, information sharing around 11, official meeting started at 12:05 with a break for lunch.
Attendees: Barry, Maryanna, Katherine
1 Minutes
Approved October 26 minutes.
2 New Business
Matching dollars from Board for fund-raising? Board members will donate up to $200 each. Barry will send out a request.
3 Information Sharing
Partner Update.

Tech Goes Home is now a partner.

Website Updates: Partner pages, RAILS Resources, Public Policy Initiatives, Info Graphics page (tagged as new)

Newsletter – Tech camp & SDFF profile- January – Maryanna will write up about the tech camp and becoming a refurbisher.

Net inclusion

Barry invited as

panelist for Digital literacy training materials and assessments including privacy/security

Net Inclusion scholarships & discussion with Angela – They can set something up with a registration code and invoice us. We have action item to invite specific partners.

Start-up Manual Working Group

Volunteer has identified another potential partner that provides community broadband
4 Action Item Status Updates
Walking through Action Item list.
Closed:
Closed – (But can add more graphics) Opened 6/9/16: All consider adding Informational Graphics to a webpage seeding it with images we have permission to use  (MPLS slide, Image from ERC?, others …). May want to actively search for, and request permission, to use useful graphics or even learn how to do it ourselves. Barry created a google doc and dropped in a few images. https://docs.google.com/document/d/1ewqX5pjgMKgXNRbkygi6mCAS-08T_3k8cWzLfPX73GY/edit#heading=h.pdauuomsmv16 

1

0/23/18 update – after trialing, we're going to use a google document with the infographics in it and links to the sources. We'll put the most recent at the top, the oldest at the bottom. Then we'll share this document (read only) on our website.

Closed 12/6/18 – made the suggestion. Opened 5/25/18: Talk to NDIA about having interactive sessions for the next conference. Barry talked to NDIA after the newsletter came out about having p2pu organize an interactive session. Size issues on NDIA's part. Barry will suggest more interactive sessions during the planning stage of the Net Inclusion planning. 9/28/18 update: Barry has volunteered to be on the national planning committee. 10/23/18: Barry is on the planning committee and is trying to make some sessions more interactive.

 Closed 10/29/18 – Opened 10/26/18/18: Update Independence First description since they aren't giving away computers. – Barry.
5 Time and Location for Next Meeting
Next meeting — Friday January 4 at 2:00 Pacific Standard Time (3:00 Mountain)  via Zoom 
6 Adjourn
Adjourned: 2:14