This is a page to link creative endeavors about digital inclusion. If you have something you would like to include, please contact us by filling in this form.
A collection of infographics about digital inclusion is available in this google document.
Pictures of bridges — free to use. Look here.
Here's a few short stories from Katherine addressing the digital divide.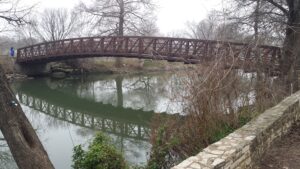 Note: Copyright for any material listed here belongs to the author of the material. (i.e. It is not under a Creative Commons license. The material may be linked to, but cannot be copied and distributed without the author's permission.)