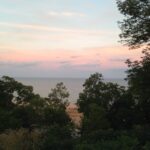 Date: Friday, August 12
Time: 9:30 a.m.
Location: People's Resource Center, 201 S. Naperville Road, Wheaton Illinois
Meeting Type: Regular Meeting
How Called: Standing meeting
Convened: 9:38
Attendees: Barry, Maryanna, Katherine
1 Minutes
Approval of July minutes
2 New Business
Joint Fundraiser with PRC. Looking at October. We discussed how to move things forward.
Board make-up, committees – discussion about options.
3 Information Sharing
Mobile Citizen/Mobile Beacon: Broadband usage trial – successfully completed our trial with Mobile Citizen. It worked, was nice, but sent it back since we wanted to trial the Mobile Beacon offer. We are writing a newsletter article which will publish after experience with Mobile Beacon and have information on the broadband access page.
Illinois AG990-IL filed
Web Site Updates – added to broadband access information.
Volunteer of PRC attended Connect Chicago meeting. Very active organization with materials from Microsoft's DigiSeniors and public library training material.
4 Action Item Status Changes
Placeholder for Minutes, to record items closed during meeting
5 Action Item Status Updates
Walking through Action Item List and noting updates. Closed items:
Closed 8/12/16. Opened 5/13/16: Barry will explore http://digitalequityforlearning.org/ for what we can learn and if there is another one scheduled. Received response 7/18 that there are no plans as yet, but I'm in the database to be notified when they put something together.
Closed 8/19/16. Opened 5/13/16: Maryanna will follow up on Partnership for Progress on the Digital Divide to see if they published items from the last conference or are planning another one. Response received 7/6/16. They are working on publishing papers from previous conference. Next conference will be 

May 24-26 

in San Diego, CA — details to be emailed to all and posted on http://www.ppdd.org in September 2016.
6 Time and Location for Next Meeting
Next meeting – September 9 @ 9:30
7 Adjourn –
Adjourned: 10:52