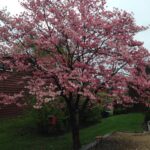 Date: Monday, April 24
Time: modified via email
Location: via Google Hangout or phone
Meeting Type: Regular Meeting
How Called: Standing meeting
Convened: 4:45 Central Daylight Savings Time
Attendees: Barry, Maryanna, Katherine
1 Minutes
March minutes approved.
2 New Business
3 Information Sharing
Net Inclusion 2017 – sign up for tours. Divide up.  Katherine will take the walking one. Maryanna will take tour 2, Barry will take PC for people.

TechBoomers is now on the same panel as Barry, thanks to Barry's encouragement.
Matt is doing the curriculum repository for digital inclusion.
reviewed slides for Barry's panel presentation and Katherine's lightening round.
James Jacque from Human-IT will be at Net Inclusion. We should meet up.

Partner Status – follow up to AZStRUT.
Website Updates – Barry made a few.
Other – white paper. Have a 50% response rate, which is pretty good.
4 Action Item Status Updates
Walking through Action Item List and noting updates. In the minutes, this will record items closed during meeting.
Closed 4/24/17 – Opened 3/27/17 – Katherine has a slot in the lightening round at NDIA to explain what PBDD is. Will base it off of last year's and have for review at the next board meeting.
Closed 4/24/17 Opened 3/27/17 – Barry is participating in a panel at NDIA. Barry will have an opening statement ready for review at the next board meeting.
5 Time and Location for Next Meeting
Next meeting –  May 16 @ 5:30 pm CDT in St. Paul
6 Adjourn
Adjourned: 5:40 CDT