Katherine Lato, Maryanna Milton and Barry Glicklich of PBDD went to the National Digital Inclusion Alliance (NDIA)'s conference in St. Paul, MN on May 16-17th. This was the second annual conference sponsored by NDIA. The Net Inclusion conference at St. Paul Library and City Hall included digital inclusion advocates from local government, non-profits, academia, and industry. It was a wonderful atmosphere of sharing and creating connections. This is a report from all three of us at PBDD.
Our key takeaways:
Don't reinvent the wheel, so see if someone else has solved the issue you're having.
There isn't a single path to using computer technology. Find people's interests and use projects to drive learning. For example, if someone is interested in knitting, they can use technology to find patterns.
Engage those with an outside perspective in digital inclusion. Meet them where they are, using their language to identify how digital inclusion can help with their issues.
Teach people critical thinking while using computers, not just how to use a particular computer.
This is the time of year when many families send out a wrap-up of their year, so here's a bit of what we've been up to with PBDD.
While we were in Canada in July, we almost met Steve Black from TechBoomers.com, but … Read more
PBDD teamed with the People's Resource Center to present a night of food and laughter for fifty people on October 20th. We titled the event, 'Laughing Matters,' and PBDD board member Maryanna Milton ended the evening by thanking everyone and encouraging us to 'make someone … Read more
In July and August, PBDD experimented with two low-cost mobile broadband providers and we would like to share our experience and information about hotspot offers with our partners. Mobile Beacon and Mobile Citizen are non-profits which work with Sprint and their LTE network to provide wireless broadband connectivity. Both provide access to the Sprint LTE … Read more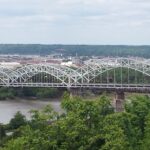 Net Inclusion – May 18-19, 2016, Kansas City, MO
There are a lot of links in this material, we encourage you to explore the ones of most interest to you.
Key points:
It's an exciting time for digital  inclusion.
Kansas City, Minneapolis and Seattle have a lot of experience with digital inclusion initiatives and can serve as models for other communities.
There is a great willingness to share experiences, which is helping us all.
In completing grant applications, refurbishers should stress the case for environmental benefits.
There are innovative ways to increase knowledge such as the Kansas City library's bookmarks on how to add an attachment in email.
The National Digital Inclusion Alliance and the Kansas City Public Library welcomed digital inclusion practitioners, advocates, academics, Internet service providers and policymakers to Net Inclusion 2016. The agenda page lists the slides from particular sessions or they can be found here. The attendees included many libraries, non-profits, some vendors, policy-makers and a few refurbishers. Read more
Thanks to all who contributed comments to PBDD-White Paper: Lessons from Starting a Bridging Agency. We encourage you to share it with others as part of your organization's publicity. To make it easy to find them, we've created a White Papers web page.
The National Digital Inclusion Alliance http://www.digitalinclusionalliance.org/ started last year to provide a unified voice for local technology training, home broadband access and public broadband access programs. The NDIA has been doing great work in advocacy with the FCC for Lifeline services. They are building community among organizations working to increase digital inclusion.
It has been a great run-up to the end of the year with conferences that helped clarify our purpose and extend our contacts. Vice-President Maryanna Milton attended the Partnership for Progress on the Digital Divide (PPDD) conference in Scottsdale Arizona in October.  We've put together a summary of that conference at PPDD 2015 Conference Report.
Shortly thereafter, President Barry Glicklich and Vice-President of Communications Katherine Lato attended the Electronics Reuse Conference in New Orleans followed by a visit to Lutheran Social Services of North Florida. See the write-up for the conference at Electronics Reuse Conference Report 2015 Read more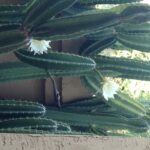 Partnership for Progress on the Digital Divide highlights:
Mix of academics, non-profits and policymakers from around the world.
Emphasis on broad-band adoption.
Partnership for Progress on the Digital Divide 2015 Conference Report
Board member Maryanna Milton attended the conference in Phoenix, Arizona in October. She was part of a panel on 'Challenges and Opportunities of Bridging the Digital Divide in Communities' with a presentation entitled, "Practical Experience from Two Illinois Non-profits Bridging the Digital Divide," describing the activities of PBDD and People's Resource Center.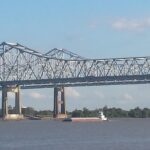 Key Takeaways:
A transition from computers to mobile devices is underway, bringing challenges and opportunities for refurbishers
There is a growing movement to push for Digital Right to Repair, and a trade association to push for this is in the process of being formed.
Non-profit refurbishers can find free access to membership in Tradeloop and heavily discounted hardware/software resources through TechSoup.
Look at iFixit for repair manuals on a wide variety of devices including mobile.
Even for-profit companies may have plans to donate computers.
While Apple products have repair challenges, software issues are easier (factory reset iPhone to wipe data, no software license needed for Apple software on Apple hardware.)
This is the second newsletter targeted to PBDD's partner agencies.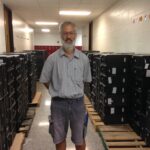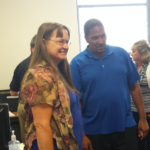 Barry and I had a great visit with Net Literacy in Indianapolis in July. You can read about it at our partner profile. Our intention is to visit partners, or potential partners, whenever our personal travel puts us in the vicinity. We are going to be in New Orleans for the Electronics Reuse Conference in early November, and hope to visit Lutheran Social Services of North Florida.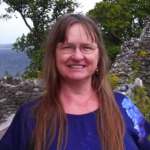 I'm Katherine Lato, vice president of communications for PBDD. This is the first newsletter targeted to our partner agencies.
Thanks to all who contributed comments to our white paper on what makes a best-in-class bridging agency. A revised version is available at: AnatomyOfBestInClass-v1.0.  If you have any comments, please let us know. Read more