This is a page to link creative endeavors about digital inclusion.
Short Story contest with prizes – deadline July 1, 2017. See rules here.
Here's a few short stories from Katherine addressing the digital divide.
Packages  – a story about a young man on the wrong side of the digital divide facing the temptation of easy money.
Computer Opportunities –  shows how not being comfortable around computers decreases one's opportunities since even filling out a job application requires using a computer these days.
An Easy Example –  lack of computer access can affect a young girl's math education.
Booming Connections – story showing the value of technology for seniors that mentions one of our partners, techboomers.com.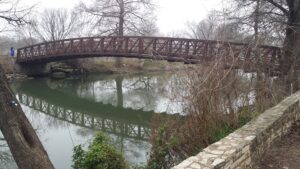 Note: Copyright for any material listed here belongs to the author of the material. (i.e. It is not under a Creative Commons license. The material may be linked to, but cannot be copied and distributed without the author's permission.)